They Asked For A Paper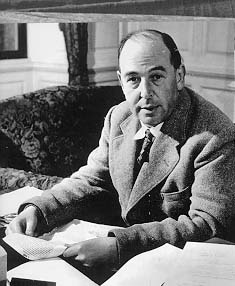 The Chronicles of Narnia, those who have any familiarity with the name of C.S. Lewis know these seven books, a masterpiece of writing. C.S. Lewis was this and much, much more. Above all else he was a devoute Christian, and wrote at great length on all aspects of Christianity.He was a distinguished professor of English, he wrote science-fiction, he wrote poetry, he was a teacher, he was a friend of J.R.R. Tolkien, he married late in life, and he loved. On this brief page, we'll try and cover as much as we can about this remarkable man, with links to all the best of the appropriate websites, and pictures.
Travel with The Great Sacred Presence, with every step of your journeys, and be Blessed indeed.